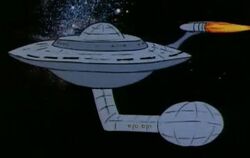 The Antarian Spacecraft is a vehicle from the 1985 animated series She-Ra: Princess of Power.
She-Ra: Princess of Power
The Antarian Spacecraft was being flown by Prince Joel of Antaria, or more likely, his Robo-Friend who performed most tasks for the young prince. The craft was shot down over Etheria by Batmeks and, despite help from She-Ra and Swift Wind against the Meks, soon exploded. Prince Joel and his Robo-Friend managed to board an escape pod and were saved by She-Ra from a hard landing.
Trivia
The look of the Antarian Spacecraft appears to be heavily influenced by the USS Enterprise from Star Trek.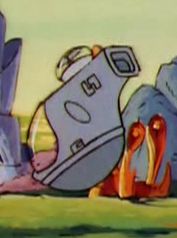 Appearances
Ad blocker interference detected!
Wikia is a free-to-use site that makes money from advertising. We have a modified experience for viewers using ad blockers

Wikia is not accessible if you've made further modifications. Remove the custom ad blocker rule(s) and the page will load as expected.