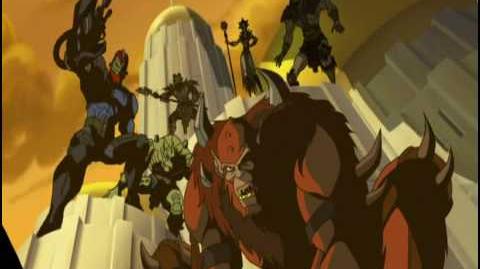 Beginning in 2002, a new
Masters of the Universe
animated series was created by Mike Young Productions to tie in with Mattel's relaunched set of toys. The new series borrows heavily from the original Filmation series, with characters, locations and some situations remaining largely unchanged. However, a new focus was put on story arcs and developing characters, with many receiving proper animated origins for the first time. Sadly, lack of interest in the toyline and lower-than-expected ratings for the show itself meant that the new cartoon was cancelled midway through its second season.
Cast
Episode List
Season One (2002-2003)

Season Two (2003-2004)
Ad blocker interference detected!
Wikia is a free-to-use site that makes money from advertising. We have a modified experience for viewers using ad blockers

Wikia is not accessible if you've made further modifications. Remove the custom ad blocker rule(s) and the page will load as expected.