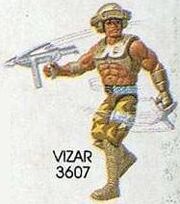 Vizar is an action figure from the Mattel He-Man toy line and a character from the 1990 animated series The New Adventures of He-Man.
Vizar is a warrior with strong powers of sight.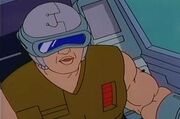 The Vizar figure was brown-skinned, while he was caucasian in the German comics (later published in the UK) and has an ambiguous skintone in the animated series.